Maya Lin
Artist
Maya Lin has maintained a careful balance between art and architecture throughout her career, creating a remarkable body of work that includes large-scale site-specific installations, intimate studio artworks, architecture and memorials. Peering at the landscape—the context and source of inspiration for her work—through a 21st century lens, Ms. Lin utilizes technological methods to study and visualize the natural world, merging rational order with notions of beauty and the transcendental and translating them into sculptures, drawings and environmental installations.
From recent works such as Storm King Wavefield, Where the Land Meets the Sea and Eleven Minute Line to the Vietnam Veterans Memorial, Ms. Lin continuously presents innovative ways of looking at the world around us. Her work investigates our relationship to the environment, creating a systematic ordering of the land that is directly tied to history, language, and time. She is deeply committed to focusing attention back to the environment and to ask us to pay closer attention to the natural world.
A committed environmentalist, Ms. Lin is bringing significant ecological restoration to six state and national parks along the Columbia River Basin with Confluence Project, a multi-sited installation spanning the Columbia River system in the Pacific Northwest. The ongoing project intertwines the history of Lewis and Clark with the history of the Native American tribes who inhabit those regions.
Currently, Ms. Lin is working on large art and architectural work locally and internationally, and on what will be her last memorial, What is Missing? which once again reinvents what a monument can be. It proposes that we look at a memorial not as a singular static object but as a work that can exist in multiple forms and in multiple sites. What is Missing? focuses on the current crisis surrounding biodiversity and habitat loss – the sixth mass extinction of species that is now underway. It is a multi-sited work existing in select scientific institutions, online as a website, and as a book. It debuted at the California Academy of Sciences in September 2009 with a sound and media sculpture installation. What is Missing? is both a wake up call and a call to action.
Maya Lin (b. 1959, Athens, Ohio) graduated cum laude from Yale University with a Bachelor of Arts degree in 1981. She went on to earn her Master of Architecture degree from Yale in 1986, and has maintained a professional studio in New York City since then. She serves on the Board of Trustees of the Museum of Chinese in America, The Bloomberg Family Foundation, and The What is Missing? Foundation. She has received honorary doctorates from Yale, Harvard, Williams, and Smith College among others. Ms. Lin is a member of the American Academy of Arts and Letters, the American Academy of Arts and Sciences, and was inducted into the National Women's Hall of Fame in 2005. In 2009, she was awarded the National Medal of the Arts by President Barack Obama. She is represented by The Pace Gallery in New York.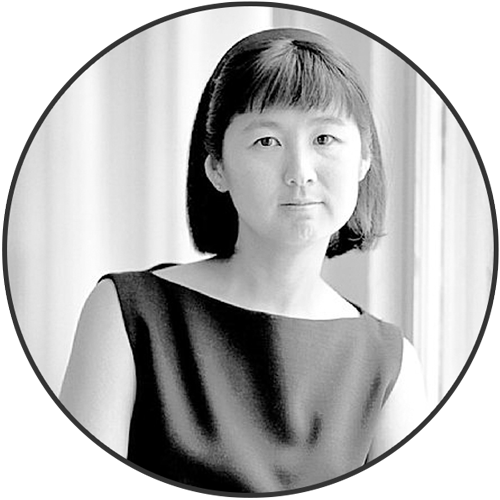 "I am excited and honored to be creating a work at the center of historic Newport. My interest in time, memory and history originally drew me to learn about the rich history of this area and discover the structures that once existed at this site. To be able to create a landscape that reveals the historic aspect of Queen Anne Square in which these physical structures, some of which have stood here for 300 years, hold the history of the people who lived and worked there through time, is an important aspect to me and the project. The design is about sharing these spaces with the public. The foundations are created from reclaimed stones that were once part of historic homes. In doing so, we are building foundations that represent home, family and community through history. I imagine it to be a place where people gather together and also can reflect upon how Doris Duke helped preserve so many of these significant historic houses."

– Maya Lin
Edwina von Gal
Landscape Architect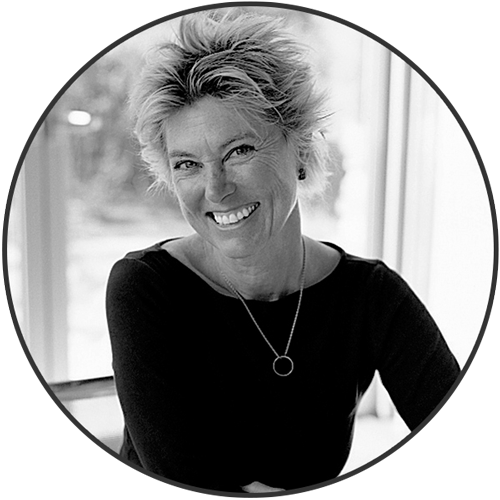 "The location of the square, in the very middle of a uniquely historic town, provides us with an amazing opportunity to serve both the past and the future. The foundations are meant to evoke memories of discovery in childhood explorations and provoke imaginings of what might have happened in these places. They are meant to inspire gatherings and the creation of new memories, while reminding us of the loss of these footprints as our abandoned pastures and woodlands are lost to development. The gift of Doris Duke was to anticipate the absolute necessity of preserving whole houses and neighborhoods."

– Edwina von Gal
Edwina von Gal has been designing private gardens and public spaces since 1984. Her focus is on designs that reflect the natural history of the locale and utilize sustainable methods to conserve resources and minimize maintenance.
Her public works, designed with an emphasis on community and context, include the Blount Cultural Park and Alabama Shakespeare Festival in Montgomery; Central Park's Great Hill in New York City, Rockefeller Center's Channel Gardens; The Frank Gehry designed BioMuseo in Panama City, Panama; and The Smithsonian Tropical Research Center Tupper Campus, Panama City, Panama.
Private clients from the business, fashion, design, and art world have given her the opportunity to work with many renowned architects and explore the integration of strong architectural design principles with natural systems.
Edwina has been collaborating with Maya Lin for more than 10 years on such projects as The Children's Defense Fund Haley Farm Campus, the Greyston Foundation Bakery, Manhattanville College Environmental Education Classroom, and The Wave Field at Storm King Art Center.
Edwina's projects have won design awards from the AIA and ASLA and her book Fresh Cuts won the Garden Writer's Association of America Quill and Trowel Award.
Edwina is President of the Azuero Earth Project, a nonprofit exploring discovery and implementation of sustainable land management practices in Panama.
Nicholas Benson
Stone carver | Calligrapher
Nicholas Waite Benson began working at the John Stevens Shop at fifteen under the tutelage of his father, John Everett Benson. By the age of eighteen he was carving commissioned work from his father's designs. He attended the State University of New York at Purchase in 1986 to study Drawing and Design. In 1987, he began an intensive year of study in Basel, Switzerland at the Kunstgeweberschule, Schule fur Gestaltung under the tutelage of Andre Gurtler, Christian Mengelt and Armin Hofmann. He returned to the U.S. in 1988 and continued to work under John Benson. On John's retirement in 1993 Nicholas took over as owner and creative director of the John Stevens Shop, where he continues to work to the high standards set by his predecessors.
"Maya Lin gives an evocative nod to the foundations of Newport's 18th century buildings in The Meeting Room. My goal as a designer of inscriptions is to reflect Maya's concept."

– Nicholas Benson